COOPERANTS presents itself at DLR Conference "Digitization of Space" 2023
Digitization in space as a key theme, enabling New Space
Düsseldorf, 04 May 2023: The importance of digitization in space was the focus of the DLR conference "Digitization of Space" 2023, where COOPERANTS presented itself, focused on the importance of digitization in space. The event, organized by the German Space Agency at DLR, aimed to send a signal of departure for the digital transformation to the German space community and to further raise awareness for digital technologies.
COOPERANTS supported this message and was involved in the conference in various ways. On stage, Dr. Caroline Lange (DLR) gave a presentation entitled "COOPERANTS: Global view of the Gaia-X lighthouse project on the digitization of space". Dr. André Seidel (Fraunhofer IWU) and Harald Eisenmann (Airbus DS) presented first results of the specific use case "Digital Manufacturing". Daniel Esser (OHB) and Götz Anspach von Broecker (Airbus DS) highlighted the Large System Integrators' perspective on digitization and emphasized the importance of the COOPERANTS lighthouse project in which both companies are involved.
In the accompanying exhibition, Udo Corleis (Raidusmedia) presented the "HoloConnect" smart service developed as part of COOPERANTS. This enables aerospace experts to collaborate digitally in holographic conferences. All participants can see the same model at the same time and work together with it as in the physical world, whether in miniature or full size.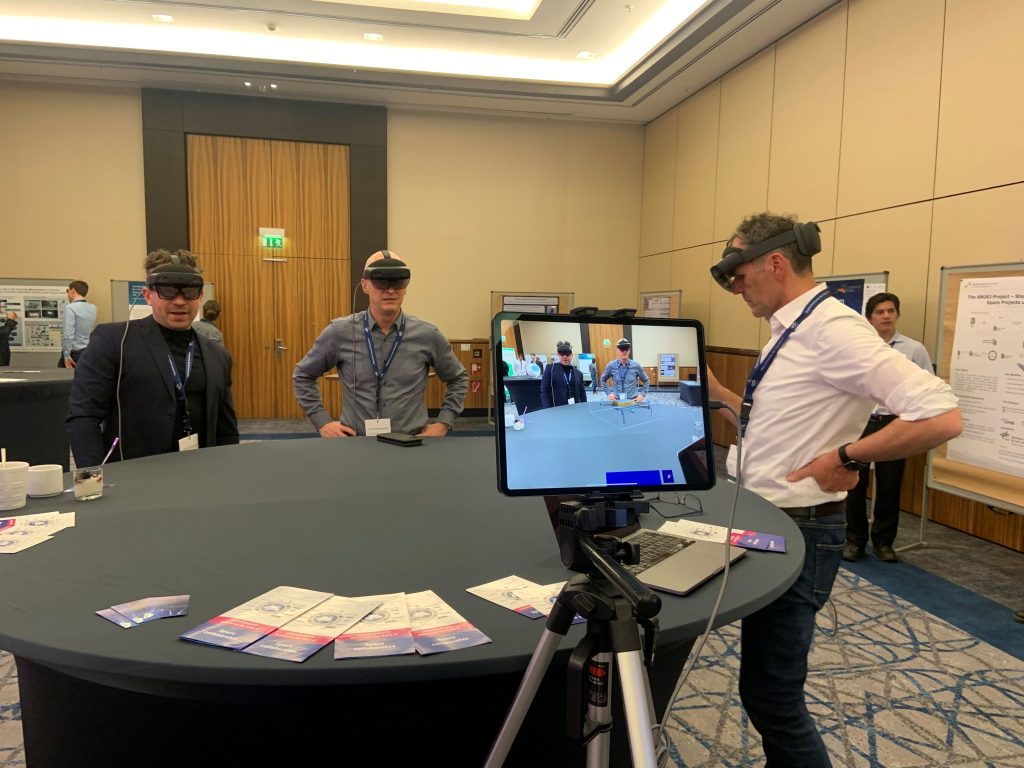 The great interest in COOPERANTS confirms the importance of the project for the space industry. The consortium is pleased about the intensive exchange and hopes for an intensive cooperation in the implementation into operational application.
Further information about the program and the speakers can be found here.