In our article series entitled "Our consortium partners", we would like to introduce you to the innovative organizations that are working together in the COOPERANTS project to shape the digital future of the aerospace industry. In this issue, we take a look at Airbus, the world's largest aircraft manufacturer, which develops, manufactures and markets civil and military aerospace products.
Airbus: an overview
The company is divided into three main business units: Commercial Aircraft, Defence and Space, Helicopters.
With more than 50 years of experience in aerospace technology, Airbus is a true expert in its field, offering a broad portfolio of products and services. Airbus includes aircraft, satellites, space missions and cyber security. The company is also not only Europe's leading satellite builder with extensive experience in Earth observation, telecommunications, navigation and space exploration, but is also exceptionally adept at manned spaceflight, as can be clearly seen from its contributions to the ISS and participation in NASA's Artemis program.
Airbus in the COOPERANTS project
As Europe's leading aerospace industry systems integrator, the company is involved in all main work packages:
Governance: Airbus contributes its expertise as a systems integrator and supports the development of common standards and regulatory frameworks.
Data Spaces: Airbus is taking the lead in establishing the COOPERANTS data space, which connects and enables heterogeneous data from different system landscapes.
Smart Services: Airbus leads the development of various smart services, including collaborative engineering with Digital Twins, collaborative program management, simulations and AI-powered assistance functions.
Pilots and Applications: Airbus is facilitating the implementation of pilot projects and testing the opportunities created by COOPERANTS in its pilot missions.
COOPERANTS creates this added value for Airbus
The aerospace industry works on highly complex projects with many partners involved. The lack of common standards, infrastructures and trust in data exchange makes collaboration difficult. COOPERANTS remedies this by establishing a common data space according to Gaia-X standards and enabling trust-based data sharing. This increases the efficiency of collaboration, creates new value creation opportunities from data and lays the foundation for a future data ecosystem in the industry.
Airbus, as a leading systems integrator, will benefit from enhanced collaboration opportunities and innovative data solutions through COOPERANTS that will advance the entire aerospace industry.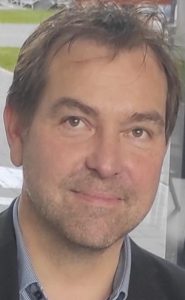 We are delighted to have Airbus as a valuable partner in the COOPERANTS project. With the help of its extensive experience and expertise in aerospace, as well as being Europe's leading systems integrator in the industry, Airbus is a great enrichment to our consortium and our common goal to pave the way for the digital future of aerospace. In our next issue of "Our Consortium Partners", we will introduce you to another partner of the COOPERANTS project who is also making a significant contribution to the digital transformation of the industry.
Stay tuned and learn more about the COOPERANTS vision and how we are working with innovative partners on the path to the digital future of the aerospace industry.