In COOPERANTS, leading companies, SMEs and research institutes work together on groundbreaking solutions for digital collaboration in the aerospace industry. In our article series "Our consortium partners", today we present RADIUSMEDIA KG, an expert in augmented and mixed reality.
RADIUSMEDIA: An overview
RADIUSMEDIA specializes in augmented and mixed reality development. With a strong focus on position-aware holographic visualization of interactive 3D twins, information and dynamic process data in physical space, RADIUSMEDIA supports technology leaders with innovative solutions for collaboration and digital assistance.
RADIUSMEDIA in the COOPERANTS project
In COOPERANTS, RADIUSMEDIA is focusing on the development of an "Augmented Reality AIT/AIV Support". This so-called Smart Service is an effective and efficient Augmented Reality (AR) assistance system, which is intended to optimize the planning, execution, communication and documentation of assembly, integration and test processes in satellite production. With "Augmented AIT", information about parts, tools, processes and process steps is made available with AR data glasses – at the right place, at the right time, to the right extent. The basis for this is the seamless connection of physical production processes with the underlying digital data in a COOPERANTS Gaia-X data space. The goal is to achieve measurable increases in productivity, a reduction in sources of error and savings in resources, in addition to higher and permeable digitization.
COOPERANTS creates this added value for RADIUSMEDIA
Cooperation with industrial companies and scientific institutions is the optimal environment for RADIUSMEDIA to develop and successfully apply new methods and processes for augmented reality. COOPERANTS is particularly valuable as a Gaia-X consortium. The technologies, access rules and data rooms to be developed for this purpose are a milestone for the secure and location-independent exchange of sensitive data. COOPERANTS is a strong impetus for augmented reality in industrial applications and will lead to competitive advantages and new business opportunities in the aerospace industry.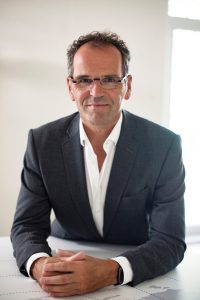 In our next issue of "Our Consortium Partners", we will introduce you to another partner of the COOPERANTS project who is also making a significant contribution to the digital transformation of the industry.
Stay tuned to learn more about the vision of COOPERANTS, as well as how we are working with innovative partners on the path to the digital future of the aerospace industry.